Back to South Beach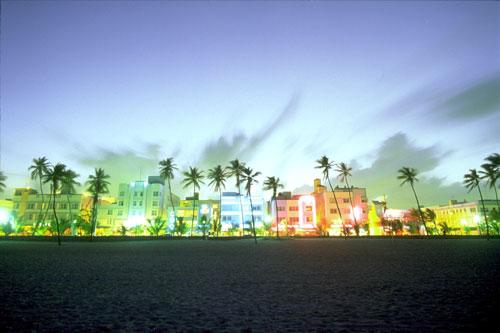 Fort Lauderdale didn't work out for me. It was too quiet. It was too American. I missed Miami Beach so much. I was too far from my parents, Mario and I weren't working out, and the apartments I looked at in Fort Lauderdale cost the same as in Miami but were uglier! I decided to move back to the beach. This time around I found a place next to Lincoln Road. I pay way more than I did before, but I have my own parking.
It's been kind of lonely on South Beach. Rafael, Tommy, and Arlet come and visit every now and then but other than that I've been hanging out at home doing nothing. We'll I shouldn't say nothing because I have been hooking up definately more than I used to in Fort Lauderdale. Miami Beach would have been so much better if someone that I knew lived here with me. I would have made more friends but I haven't been here for more than four months when my company decided to relocate me to Los Angeles.
Relocating to Los Angeles [For Real This Time]
My company has been trying to relocate me for the last two years. I never took them seriously but this last time they actually wrote it down on paper. They raised my salary and gave me a relocation expensive to get over there. I told them that I would go in December to pick out an apartment and then I would be working on location for the first of January.
I have been looking for places to rent. Los Angeles is one expensive place to live! I thought South Beach was expensive but it's cheap compared to Los Angeles. I've been focusing on two neighborhoods: Silverlake and West Hollywood. West Hollywood is the gay mecca capital of the world. Silverlake is the Fort Lauderdale equivalent. More relaxed gay crowd and more of a bohemian vibe. Who knows where I'll end up. I know that I will be very excited about working in the office instead of working from home. I've been working from home for way too long.
---
RETURN TO TOP