Kelvis Korner Blog
Adventures of a gay Internet Programmer in Southern California. I have enough wacky friends and hilarious stories to keep you interested, or at least mildly amused!
May 2nd, 2004
This weekend I had a blast. Saturday I had planned to meet Roscoe at South Beach so that I can scout out some apartments and hang out at Lincoln Road. I figured we'd watch a movie somewhere in there also. My parents were supposed to come up to see the Air and Sea Show, but that never happened. They canceled because my grandparents were misbehaving! When I found this out I called Rafael to see if he wanted to come with me to South Beach. Of course he did, so we were soon under way.
I missed Lincoln Road so much! When you live in SoBe you are either a Lincoln Road person or an Ocean Drive person. I typically stay away from Ocean Drive because there are too many people, and it's very touristy. I prefer people watching at Lincoln where the Cafe's have a little bit more room and the vibe is more relaxed. So many stores opened since I was last there. I didn't get a chance to go to Cafeteria, but Roscoe said the service and food were not that great. I believe they are open 24 hours though, so I'm sure I'll check it out when I move there! I also checked out Rick's NYC store. It's like a souped up Eckerd for DragQueens. It was awesome! They had wigs, beauty products, and lots of gag novelty stuff. The second floor is all about naughty adult stuff and that was lots of fun.
We must have walked up and down Lincoln Road a couple of times because by the time I had my nag champa incense from the 9th Chakra and Roscoe got his 15 minute tarot reading, I was already hungry. We decided to try out Pasha's. It's on my old street where Lunatika used to be. It's a mediterranean fast-food restaurant that apparently has a couple of stores in Miami. I loved it. I had some pizza thingie that has a funny name with aged cheese. It was yummy. Rafael had the Classical Yanni, which when he opened it, we though he farted; enough said. BTW: Be careful Yanni came back up several times to haunt Rafael and anyone within a one-mile radius of him! Not cute at all.
It was fucking hot so we decided to go to Roscoe's place. He's living with his sister who bought a condo by the Bay. The view was amazing. She had the cutest view of the bay and the cruise ships. I could stare at that view for days. The apartment was cute but it felt a bit tight. I did like the blue paint she used for the kitchen, and when I get my place I want that color for my room or bathroom, or both! I need to get the color from her. Don't let me forget! After cooling down at Roscoe's, we decided to watch Mean Girls. I've been meaning to watch this movie for a while now. Roscoe and Rafael thought it was a teeny-bopper movie, but it really wasn't. It was hilarious. I love love Lindsay Lohan. I think she's a great actress. The movie had me laughing so many times. It had a great ending too. It comes highly recommended from the three of us. We had a great time watching it. After the movie it was pouring so Rafael and I made a run for it to the car and Roscoe went home. We got soaked but had so much fun. I miss SoBe so much! The vibe was so nice. Can't wait to go back, hopefully I'll get something in my old hood two blocks from Lincoln. I have my fingers crossed!
I'm happy to announce that Rafael has joined the caravan to go to Las Vegas. He just bought his ticket today and Rob and I are so excited. We are going to have so much fun. Since Rafael is coming the price drops for everyone staying at the hotel, and we get to Geek Out at the Star Trek Hotel in Las Vegas. Watch for the video renactment of the lost episodes of Star Trek when the HomoCrew takes the deck of the Enterprise! Rafael also came up with a great idea. Since LA is only three hours away, we are taking a day trip while in Las Vegas to LA. Rafael and Rob have never been so it's going to be great. I'm already thinking of all the sites we are going to hit while we are there, and of course we'll spend most of the time in West Hollywood! Hey Ho, Hey Ho, WeHo! I'm so pumped for this vacation it's not even funny. I'm taking yet another loan against my 401k to pay for my vacation and pay my deposit for the apt. on the beach. Yeh! What's the point of putting money away if you don't use it right

Lastly I have to mention my new hobby, which isn't so new but has gotten lots of "exposure" lately. Most people who know me know that I love to be an exhibitionist. My favorite thing to do is to have sex outdoors. Somewhere safe of course, I don't like to be carried away by the police, it would make for a bad mug shot with leaves and shit on my face. Luckily for me there is this nice little park in New River Village that I love love to use. It's quiet, dark, and very secluded. My three favorite things. I've had a couple of guys meet me out there for some x-rated fun. It's great. It's right by the river too which is very calming. Tonight I had the hotest guy there. We agreed to meet while we were talking on AOL. He actualled lived across the river. We was so fucking hot and had a huge dick. When it popped out of his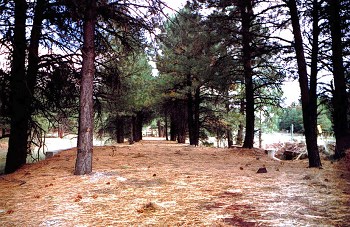 pants it almost slapped me across the face. Needless to say we had a great time. This may defiantely be my new addiction. After all what are parks good for afterdark if you don't deal or use drugs? In honor of my new hobby here is my favorite Kelis Song, you know her from MilkShake, it's called In Public, and she performs it with Nas her beau:

See its this thing (Kelis)
I like bein seen outside
In my ride (Your tasty)
I like it everywhere (cookies tasty)
(Tasty)
(Ohh Yeah Let's Go)
He was next to me

Our flight was supposed to leave around 2:53

All I wanted to see

Is what would he do if I drop down to my knees

I wanna play your game

Is someone comin' it don't matter just the same

Try something fun with me

Let's take our clothes off all over the balcony
Let's get it on in public

Just let it go I promise that you'll love it

Oh daddy don't you wanna be my subject?

Ooh let's get it on in public Ooh
Don't try to run from me

I'll make your toes curl up and make your body scream

Come take a walk with me

We can do it over there by all the trees

Drive this car real fast

I'll lay my head down and i'll make your body blast ow
Let's get it on in public

Just let it go I promise that you'll love it

Oh daddy don't you wanna be my subject?

Ooh let's get it on in public Ooh
Let's make a movie baby

Can we get away with it (Open your legs) (I'll be your animal)

All lights on (I wanna see you)

I like it when we do it to this song

Let's make a movie baby

Can we get away with it (I'll be your director) (Your so nasty)

All lights on

I like it when we do it to this song (Talk To Me)
[Nas]

The pussy or the mouth, that is the question

Like shakespeare but my erection is the case here

I ain't got time to drive you all the way home

But instead i can slide you to a club bathroom or a resturant mens' room

Then I can zoom in your womb

We both get what we want

Then we can assume

We doin what we was

Smokin that bud and chillin'

But first I gotta nut before anything you willin?

You wit it, its animal behavior

Let's shake, I forgot who the sexy beast ma who slays ya

This is for the major who love the natural love makin

Outdoors, On the hood of your car

Nas is good at it all when it comes to gettin it raw

Do I have to convince ya naw

We don't need hotel key

We jump in the truck and stain everything up

Slide your G string up
Let's get it on in public

Just let it go I promise that you'll love it

Oh daddy don't you wanna be my subject

Ooh let's get it on in public Ooh

Let's get it on in public

Just let it go I promise that you'll love it

Oh daddy don't you wanna be my subject

Ooh let's get it on in public Ooh

– In Public by Kelis feat. Nas