Kelvis Korner Blog
Adventures of a gay Internet Programmer in Southern California. I have enough wacky friends and hilarious stories to keep you interested, or at least mildly amused!
Archive for the 'Random' Category
Monday, December 28th, 2009
Usually I spend the holidays in Miami with the family. This year it was too expensive and I was too broke! So I spent it in LA. At first I was a little depressed about it, because I miss my family and Miami, but in the end it turned out to be a really nice Christmas. And I didn't overeat, so that's a plus! Whatever free time I had during the long weekend I spent playing Muramasa: the Demon Blade. At first I didn't like the game too much, but now I'm totally hooked. It's a hard game, and when you win a battle you definitely feel a sense of accomplishment!
So of course I didn't spend the whole Christmas weekend playing games. Christmas Eve Mariano wanted to hang out with Rafael and I. Rafael was invited over to a friend's house for pre-drinks before we set out to Mickys. The friends turned out to live in Mediterranean Village. I thought about moving there when I first moved to West Hollywood because they are run by the same management company that I had in Fort Lauderdale, Archstone Smith. But it was too expensive and I had had a previously bad experience with Archstone Smith. They're all about money and not about customer service. At least that's how they were in Florida!
The place was very cute though and Rafael's friends were very nice. We had like three martini's there. And I was already drunk from all the wine that we had at our place before! We left to go to Mickys about 45 minutes later. We had a lot of fun at Mickys! My favorite bartender was there, the one that I have a crush on. He goes to my gym but I never say hello. Retarded I know! In the crowd there was a guy wearing a cuban t-shirt. We went up to him to say hi and it turned out he was in fact cuban! There's been a lot of cuban sightings lately in the LA area

We danced and drank some more and then Mariano and I headed over to Pizza Rustica to sober up. I was totally fucked up!
Christmas day I woke up with one crazy hang over. But Rafael and I went to Pavilions to get some food for our get together at Mariano's house. We settled on Lasagna and garlic bread. We met up with Jim who was already there at Mariano's house. Mariano's house in Thousand Oaks was so cute! It was a beautiful neighborhood. My favorite spot in the house was the back yard. It had a beautiful saltwater pool and jacuzzi. But the view was towards these hills and canyons. It was breathtaking! We spent most of the time soaking up in the warm pool! It was nice!!! Dinner was ready and we had a feast! We rented Julie & Julia on PayPerView and settled down to watch it. Jim and I really liked it, Mariano and Rafael hated it. HATED IT! I thought it was a super cute movie and Mery Streep did an amazing Julia Child! AMAZING! Amy Adams was really good too. But I generally like everything that she does! After the movie we all headed home.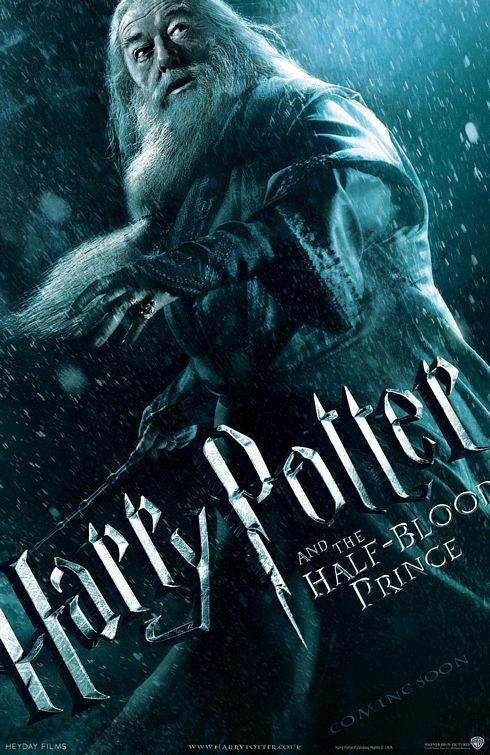 Saturday Rafael and I took it slow. I received a five dollar coupon from Amazon Video on Demand so we downloaded Harry Potter and the Half Blood Prince for free. I'm glad it was free! Rafael and I didn't like it. It really seemed to lag on and on. It only got interesting in the last 15 minutes. I also hated how dark it was. You can barely see parts of the movie. Things like that really frustrate me. I get the whole artistic angle, but it was way too dark to see anything. I think there are better ways of doing it! Needless to say we hated it!!! HATED IT! Saturday night we were going to see Avatar with Mariano. But of course he ditched us and didn't even call me. He was going to go out and take Rafael with him, and he didn't even call Rafael back. Ghetto. But that's Mariano for you!
Sunday was my do all my errands day! I took Lola to the groomers. I went to Best Buy to get a new router, I got my car washed, and I got some groceries to do laundry. I felt such a sense of accomplishment when I did all the things on my to-do-list. It felt great. I'm so glad I bought a new router. My old one was acting up. The new one is really efficient and makes my wireless network super fast! Rafael's laptop and my Wii were dropping the weireless signal before, and now it's perfect!! I was really happy when I finished reworking all my wireless peripherals.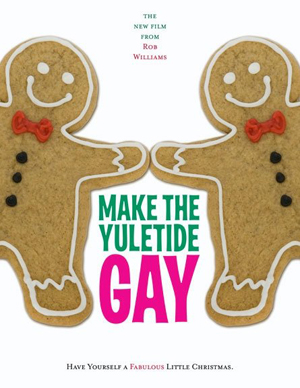 To wind down from a busy sunday, and to do something while my laundry was going, Rafael and I decided to watch Make the Yuletide Gay on NetFlix Streaming on TiVo. Since I had installed my new router, the movie was streaming in HD across the internet. It was amazing! The movie itself was pretty bad. It was super gay bad actually. The acting was aweful. The script was horrendous. There were so many tired double entendres, and I thought it was pretty bad stereotyping of people from the MidWest. It was just horrible. But hey at least I got to try out NetFlix Streaming with my new super fast router!!! Yeh!
What a great weekend! It has definitely put me in a very good mood!
Sunday, December 6th, 2009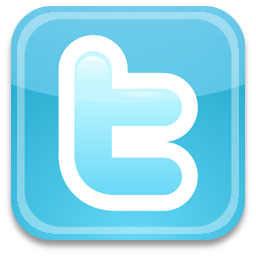 I took a big break from my blog this year! All this Facebooking and Twittering distracted me from one of my favorite hobbies! Writing in my blog. The whole Facebook thing started when British Boy told me to make a page. Since that day, I've been a Facebook whore! Then I found Twitter. My favorite thing about Twitter is signing up to companys that tweet. They always give shit away for free. So be on the lookout for that!!! So after all that status updating I decided to come up for air. So this weekend I worked on my website and incorporated my Facebook account and Twitter account into my blog page. You can see my Facebook pic and status on the right-hand side of my blog along with my latest tweets from Twitter! Now it's all in one convenient place! You gotta keep busy somehow during the winter months!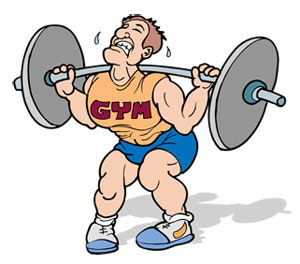 Usually around this time of year I get horrible seasonal depression. The cold gets to me. The fact that the sun sets so early and it's so dark gets to me. And I think the fact that I'm single gets to me. But this year has been a little different. I'm not really that down. I think a lot of it has to do with the self-esteem I've been building thanks to my constant visits to the gym and my long hikes with Lola. It's been a crazy journey but since I've started, I've lost about 60 pounds!!! The best part has been that it's been gradual and with no crazy diets to follow! I still eat well but this time I exercise like a hamster on a wheel! Oh and instead of ordering pizza every weekend, my new guilty pleasure is SubWay!
I just can't believe that when the new year starts, one of my new year's resolution won't be to loose weight, it will be to gain muscle and maintain! How exciting is that! Watch out Summer 2010 I'll be ready to impress with Caribbean Body® by then! I'm really looking forward to 2010. 2009 was a very hard year for me. I'm no longer friends with a friend that I've had since High School, Lola had a horrible eye ailment, car troubles, you name it. But I survived. Not only did I survive, I think I've learned so much and have grown as a person. I no longer avoid challenges but meet them head on. And I also learned how to barter a little. Like my mother always says, "if you don't ask you'll never know!". Using that philosophy I was able to achieve two very great things this year. Unfortunately I can't comment on either one!!
Look forward to more frequent posts from me! And if you don't see anything recently posted here find me on Facebook or Twitter and tell me to update my blog!