Kelvis Korner Blog
Adventures of a gay Internet Programmer in Southern California. I have enough wacky friends and hilarious stories to keep you interested, or at least mildly amused!
RiverDance @ the Pantages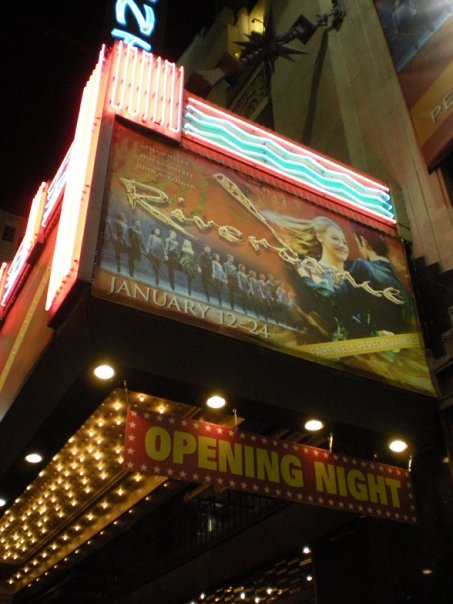 Tuesday night Rafael got some comp tickets to check out the opening night of RiverDance at the Pantages Theatre in Hollywood. I have to admit I wasn't that enthusiastic when I first heard about it, but since it was going to be a fun group going and it was free, we were all in! I actually really enjoyed the show. They broke up the tap dancing with some Flamenco dancing, and they also had some performers from the Russian Ballet who were amazing! They also had some jazz tap dancers which were fun! I had a great time.
The funniest part of the whole evening was that during intermission I was on Grindr, the best app for the iPhone to hook up with guys, and one of the dancers in the performance was on it! How crazy is that? Technology has really changed the way we interact in the world. After the show I really wanted to go out so the whole gang decided to meet up at MJ's. Tuesday night is a big night at MJ's it's called RimJob. And it never disappoints!
I forgot how much fun MJ's was. Ever since the new Mickys opened, we haven't gone back to MJ's! We had so much fun. They have like 10-15 super hot strippers. They have a hot guy in a jacuzzi giving body shots, and the music is an amazing blend of dance, rock, and electro pop! It was awesome but i lost my there. It was also a nice surprise to see my favorite bartender from the Eagle, Justin was bartending Tuesday nights @ RimJob! He's a cutie!
I think RimJob is our new Tuesday night!
54 Comments »
No comments yet.
RSS feed for comments on this post. TrackBack URL
Leave a comment