Kelvis Korner Blog
Adventures of a gay Internet Programmer in Southern California. I have enough wacky friends and hilarious stories to keep you interested, or at least mildly amused!
Summer Plans and True Colors Tour 2008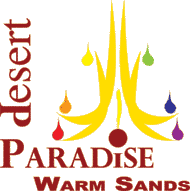 I couldn't decide what to do for my birthday this year. I wanted to go to Key West, which is my favorite destination ever, but I don't have that much free time off work. So I decided to go to my second favorite vaca spot, Palm Springs! I'll be staying at the Desert Paradise. I can't wait! I'm so ready for a vacation. Desert Paradise is the resort owned by Dale who we met a couple of months ago. This is the first time I actually stay at the resort so it will be an amazing adventure! I don't know who's coming with me yet. It will probably be Rob, Mariano, or Joe. Or possibly even Rafael. Who knows!?
Last time I went to Palm Springs it was with Rob. We stayed at the Desert Moon which was kinda fun because they were having a part for Odyssey Magazine. I'm definately going to be spending most of the time in the pool or jacuzzi, but once I do go out I defiantely want to hit the shops, and do some hiking up the tram in the San Jacinto mountains. I've already planned it all out. All I have to do now is just get there

I also took the first step and signed up for my LASIK exam at the end of this month. If everything goes well I"ll probably have the operation the first or second week of April. And once that happens I can say goodbye to having to wear glasses!! I do enjoy my glasses but it's time to bare! It's annoying when you are in the pool or jacuzzi and you can't see jack because you don't have your glasses on!!!
Franklin texted me today that the True Colors Tour is coming back this year! Luis and I went last year and it was amazing. It was a concert spear-headed by Cyndi Lauper for HRC. Last year the host was Margaret Cho and we got to see a whole bunch of acts like Dresden Dolls, Rosie O'Donnel, Erasure, Debbie Harry, and Cyndi Lauper herself. This year promises to be as much fun with B-52's, Wanda Sykes, and Regina Spector. I can't wait! The tickets are expensive, but they are for a great cause! I'll be putting up some pictures of the event!
This weekend I have another Great Outdoors hike to go to. This Sunday we are heading to the Portugese Bend around Palos Verdes in LA. It should be an amazing hike! It will be my second event with Great Outdoors! And tomorrow Heidi and I will be catching Sweeny Todd at the Ahmanson Theatre in downtown LA.
No Comments »
No comments yet.
RSS feed for comments on this post. TrackBack URL
Leave a comment