Kelvis Korner Blog
Adventures of a gay Internet Programmer in Southern California. I have enough wacky friends and hilarious stories to keep you interested, or at least mildly amused!
Art Deco Walk Tour of Downtown LA with GO!
I recently joined the Great OutDoors LA or GO for short. The group is a gay and lesbian outdoors/hiking group. I joined the group in December but haven't done any event since it's been freezing in LA! Spring weather is finally coming through so I'm looking forward to their events! They do two weekly hikes, a low-impact one and an advanced one. They also do a volleyball game on Sundays. I have to check those out.
Every month they do a camping weekend trip and then they do a outdoors event. I went to the outdoors event this month which was an Art Deco Walk in downtown Los Angeles held by the LA Conservancy. Jim and a friend from work, Janice, joined me. The tour had about 15-20 people and it was great! We even got to go up to the penthouse apartment on one of the historic buildings! It was great.
Check out the photograph highlights below: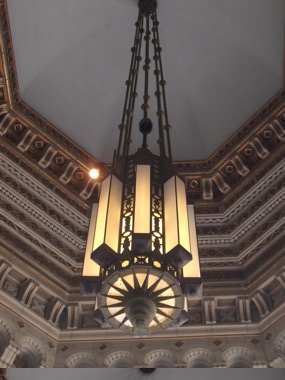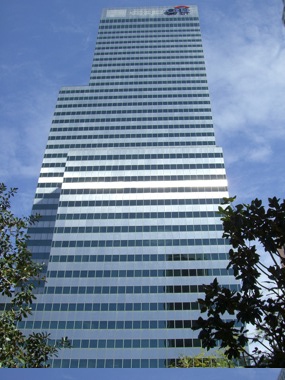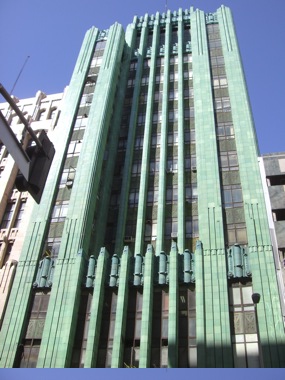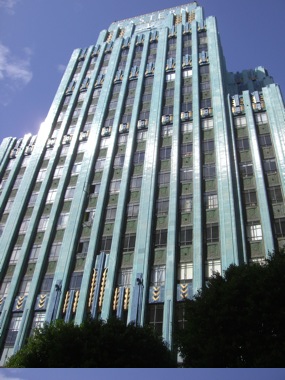 1 Comment »
No comments yet.
RSS feed for comments on this post. TrackBack URL
Leave a comment