Kelvis Korner Blog
Adventures of a gay Internet Programmer in Southern California. I have enough wacky friends and hilarious stories to keep you interested, or at least mildly amused!
WeHo Halloween 2007
Another Halloween, Another WeHo Halloween Parade! It seems it gets bigger and bigger every year! We didn't dress up this year but next year we swore we will be dressing up. There were so many cool costumes this year! Check them out in the gallery.
To check out the full gallery of pics that Jim took click on:
Halloween 2007 Gallery
Enjoy these highlights below:
Sexy Scary Bunnies

Fetish is Hot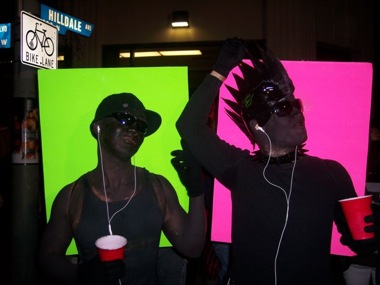 iTunes Bitches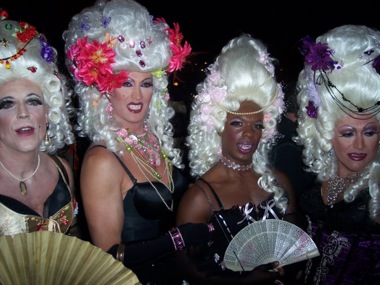 Work that Fan
No Comments »
No comments yet.
RSS feed for comments on this post. TrackBack URL
Leave a comment