Kelvis Korner Blog
Adventures of a gay Internet Programmer in Southern California. I have enough wacky friends and hilarious stories to keep you interested, or at least mildly amused!
Bush: Four More Years, very Scary!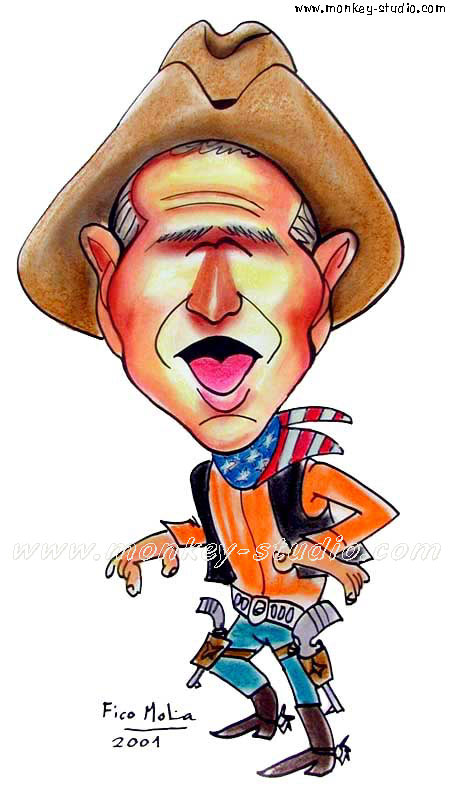 Sadly we have Bush for four more years. I had such a hope that Kerry would win, but alas it was not meant to be. I have no idea what people see in Bush. The only thing I can attribute to the loss is that Kerry was a very weak and bland candidate. I wasn't too fond of Kerry, but anything is better than Bush! Anything! I was always about Howard Dean, but ever since he went crazy and started shouting he lost the primaries. Very sad indeed.
It's even worse that my home state of Florida was taken by Bush. It's no surprise since Florida usually swings Republican, but at least there is hope because my new adopted state of California was all for Kerry! Actually the whole West Coast Kerry won. I've always known I belonged on the West Coast.
After coming back from my trip I really appreciated the warmth of Miami. I can definately tell that we are in season right now. There are so many hot guys walking around everywhere. The summer was kind of slow, but now everything has picked up. I don't know if LA is going to be anything like Miami, but in South Beach the sex is in the air. It's impossible to resist. Since I got back I've been hooking up twice a day! Crazy I know. I have to calm down and take it slow. Of course I'm only in South Beach for a limited time!
Even when I went out to vote yesterday there was hot men everywhere. I had a really hot guy behind me the whole time. He looked cuter with his glasses on, but he had a great body. His t-shirt read "Made for Pleasure" and I bought into the hype. It definately made the thirty minute wait to vote worth my while. I think we were both checking each other out because he kept smiling. I need to get over my shyness because I never make the first move and say anything. I always sit there and wait to be pounced on

Jim sent me so many cool pictures from Halloween in West Hollywood. They have a huge bash every year there and the pictures looked great. With his permission I am posting a couple of pictures. The costumes were creative and the guys were hot. This definately gets me psyched to move out to Los Angeles. I have an apartment complex that I want to move into called Mediterranean Village. It's in the heart of West Hollywood and it's very close to work. I called to be put on the waiting list. If I get a roommate I'll be paying the same amount of rent that I do now. The one-bedrooms are a bit more expensive

The best part is that they allow pets up to 50lbs. If my roommate doesn't have any pets I might get a cat or another dog to keep Lola company since I'll be working outside the house.
Here are the pictures for West Hollywood Halloween. I hope you enjoy them! Thanks again Jim for the awesome pics! I'll definately be there next year.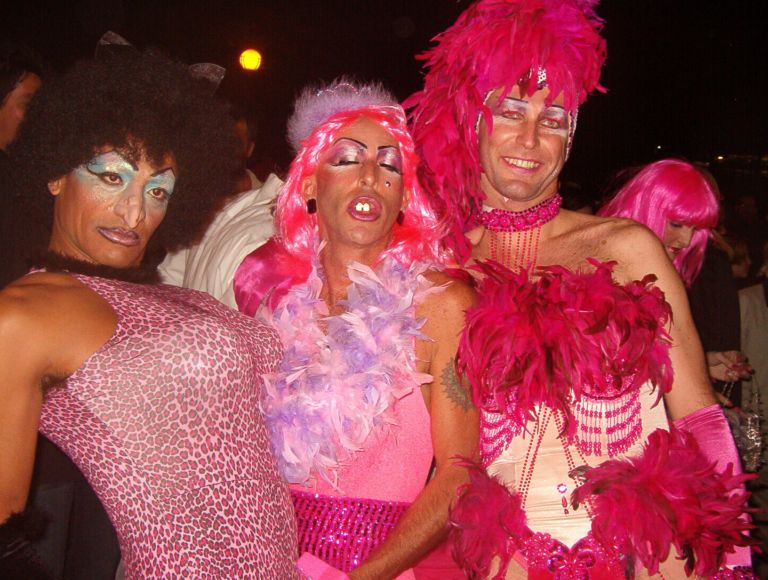 No Comments »
No comments yet.
RSS feed for comments on this post. TrackBack URL
Leave a comment