Kelvis Korner Blog
Adventures of a gay Internet Programmer in Southern California. I have enough wacky friends and hilarious stories to keep you interested, or at least mildly amused!
Hindi Gods
Sarah Macdonald's book, Holy Cow sparked my interest with Hinduism and their diverse and colorful gods. I have included my five favorite gods. I got the information and pictures from two very good hindu sites: Hindu.net and Indian Heritage where I got the pictures of the gods. Both are great sites to learn about Hindi culture and religion.
Before I display the god portraits I'd like to share my favorite quote from the book: "I thank Hinduism for showing me that there are millions of paths to the divine."

Siva the Destroyer


Vishnu the Sustainer


Ganesh Remover of Obstacles


Hanuman the Courageous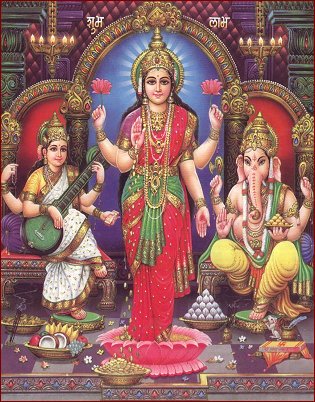 Lakshmi Goddess of Prosperity
No Comments »
No comments yet.
RSS feed for comments on this post. TrackBack URL
Leave a comment