Kelvis Korner Blog
Adventures of a gay Internet Programmer in Southern California. I have enough wacky friends and hilarious stories to keep you interested, or at least mildly amused!
Cupid's Gallery Created!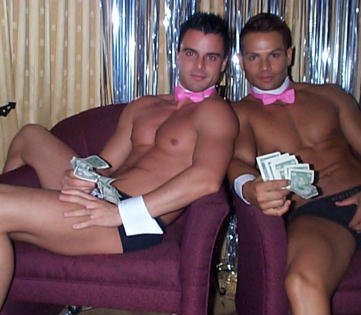 Recently I met the manager of Cupid's Cabaret through my blog. Cupid's is my favorite gay strip bar in South Florida. And it's the only one that allows full nudity! Oh Yeah! Howard, the manager, gave me some pics to post on my site. Check them out. I split them over two galleries and you can find the pics by going to Cupid's Gallery I and Cupid's Gallery II. Hopefully Howard will give me some more pics in the future, and I'll keep updating you guys on the galleries. Let me know what you think.
2 Comments »
No comments yet.
RSS feed for comments on this post. TrackBack URL
Leave a comment