Kelvis Korner Blog
Adventures of a gay Internet Programmer in Southern California. I have enough wacky friends and hilarious stories to keep you interested, or at least mildly amused!
GameBoy Advanced Madness
Well I stayed up last night until 3:00am playing with my new gameboy advanced. I can tell that I am going to use this thing alot! My thumbs hurt right now because I've been playing so much! And with the gameboy advanced it will give me something to do while I have Christmas Eve dinner with my family. It can get real boring at times.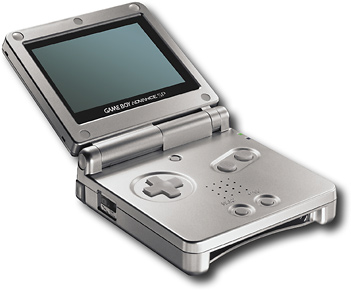 There are many times that I feel disconnected from my family. At big family functions especiialy. It's part being gay and part growing up as an American. Even though they always make me feel welcome, I sometimes feel like an alien observing a new culture. I wish there were a way that I can connect with my extended family, and I'm definately making it one my goals tomorrow. I actually like my aunt and my cousin's but we never talk. It seems that most of the family from my dad's side is very to themselves. One day I hope to change all that.
I bought a tour book of Cuba from www.dk.com. They make the best tour guides around. I really want to spend a summer with my dad in Cuba. I think it will bring us very close together if we spent that kind of bonding experience together. It will be both a financial and emotional costly trip. I've never been to Cuba since I was three years old and have no memories except for pictures of me that I don't recognize. I am very scared to go over there and be rejected or left out because I'm gay, but I don't think that will be the case.
I look forward to one day visiting my homeland and stepping foot in the places that I only know as memories. I think when that day comes a part of that I have never experiences will come alive. When I do take this trip, I plan to document it well on my blog. It will be an unforgettable experience that I would like to share with everyone.
No Comments »
No comments yet.
RSS feed for comments on this post. TrackBack URL
Leave a comment